South African citizens were left with mixed emotions yesterday and ended up attacking Mohale Motaung for his tweet asking to be put in prayers.
Mohale Motaung on Twitter opened up about how his partner Somizi is taking his mother's death. In opening up, Mohale asked citizens to put them in their prayers during this difficult time.
@Mohale_Motaung wrote "I've never seen my husband like this.Please pray for us guys, i really need to be strong for him".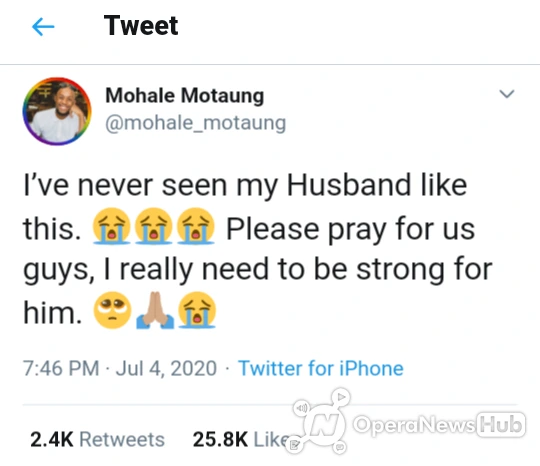 The tweet was not welcomed well by many as they thought and believe that he was only seeking attention on that. Citizens including fans attacked him calling him to stay away from Twitter and start supporting his husband during this time.
@Ms_Nobby wrote "Just get off Twitter.Be with him. We'll keep you in our prayers. Strength to you and your family during this time".
"Keep it private, Even us have our own issues", @gmswane wrote.
Layperson wrote "Seriously, the next thing he will take a video of him crying just to make us understand the pain".
"Yho i really wanted to say this but the thought of Black Twitter coming for me got me really scared. I decided to tool but now that you said it, i really agree with you.Like he must be with his husband coz he really needs him instead of posting".
However, some citizens agree and support Mohale's tweet. According to them, people deal with things different and shouldn't be attacked when expressing themselves.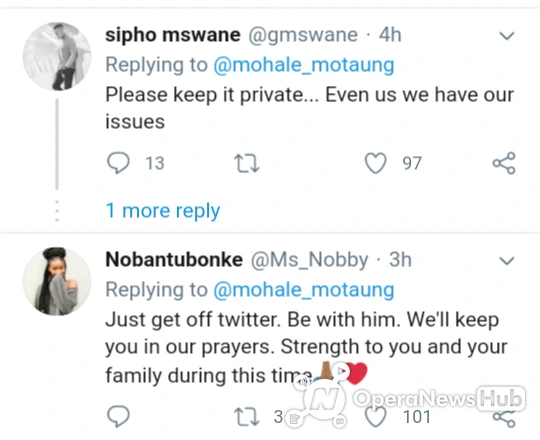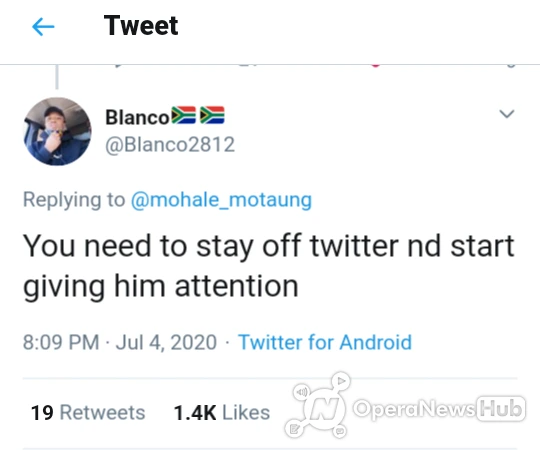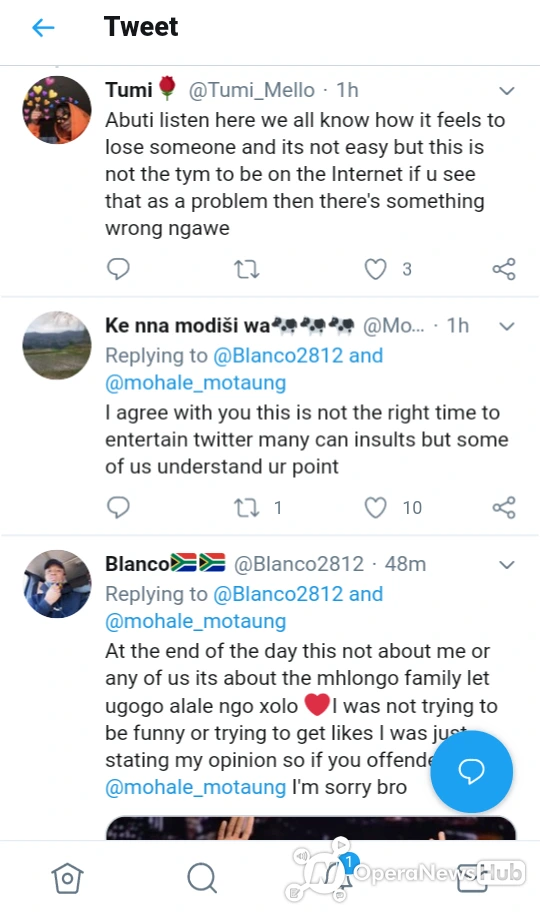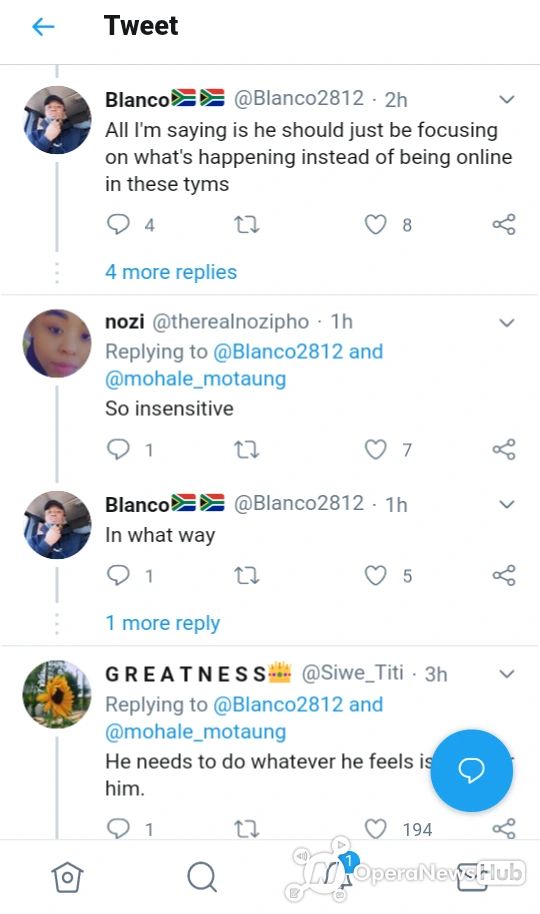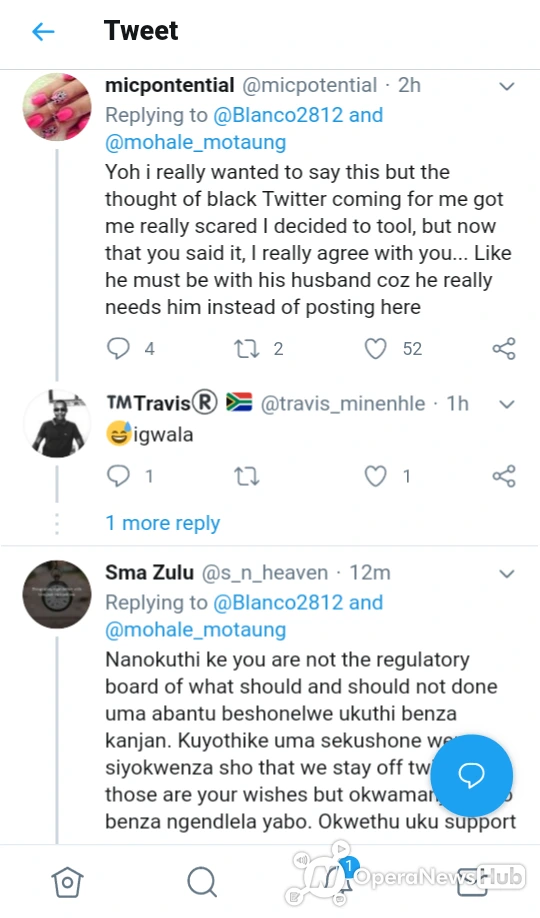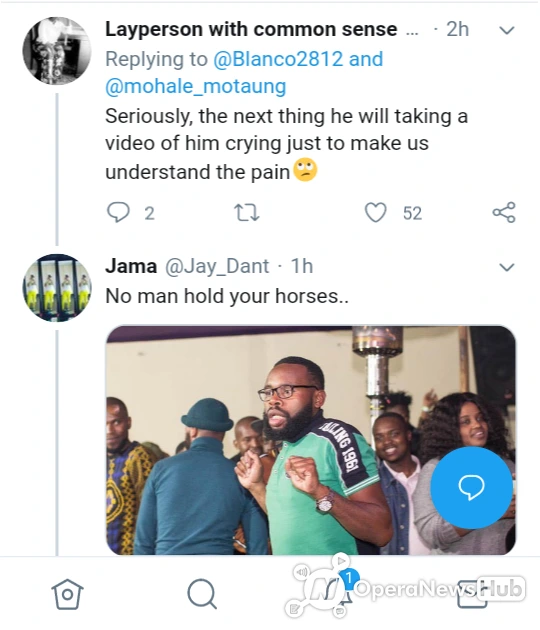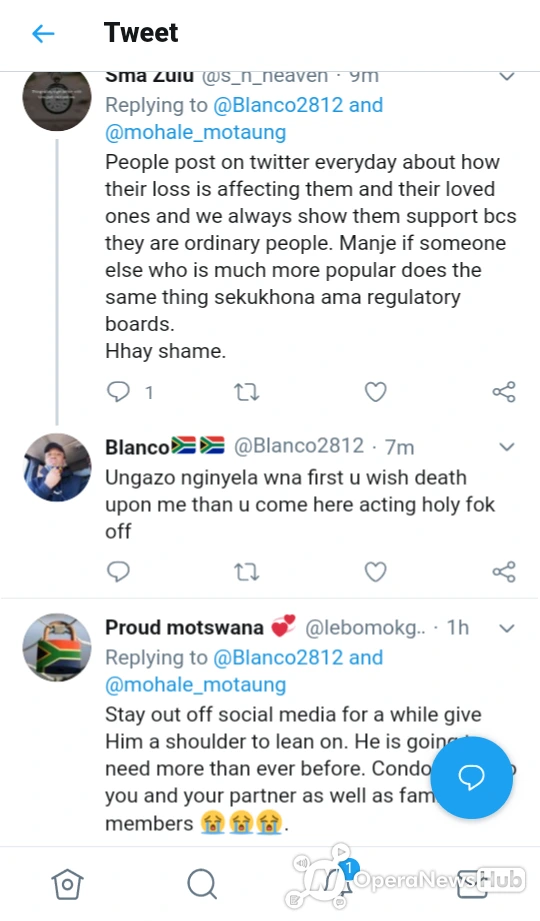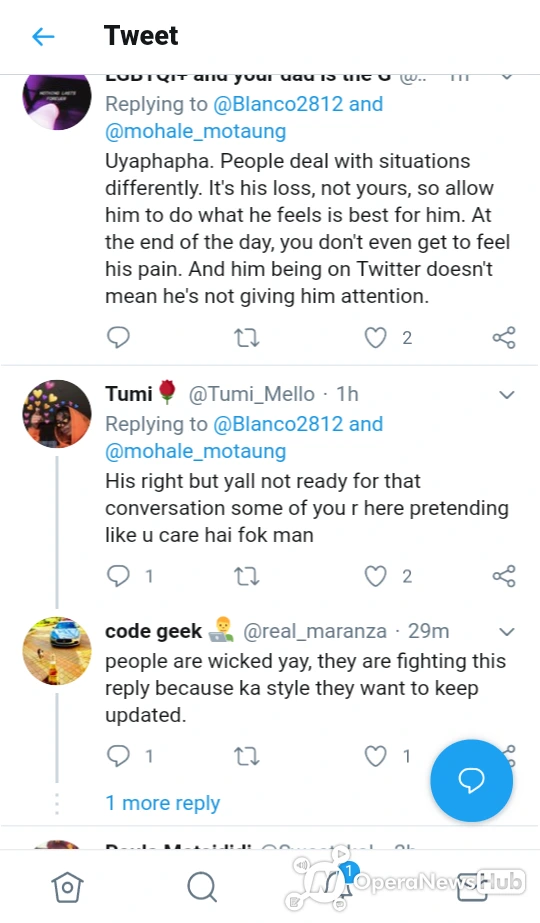 Are You Looking for a NEW JOB?
Are you looking for a job or maybe you are already working but want a new job? We have you covered on our Jobs Listings website. We post only genuine jobs and you can apply for free.
See All Jobs Here